Wilkes:  Tom Dooley, Ann Melton, Laura Foster, court
October 9, 2018
The Legend of Tom Dooley 1868
The Legend of Tom Dooley in Wilkes Co, NC. Lots of people have heard the tale. Maybe you remember Andy Taylor singing the 1958 ballad with The Darlins. I know the story is part of the Statesville ghost tours at Halloween, and maybe they're a part of the ghost tours in Wilkesboro, too. The story takes place in both cities.
Today I stumbled across the Wilkes Co court records where Tom Dula and Ann Melton were charged with the murder of Laura Foster in the Fall term of 1866. It's one thing to hear the legend, but it's interesting to read from the actual records. These four pages refer to Tom's charges.
<![if !vml]>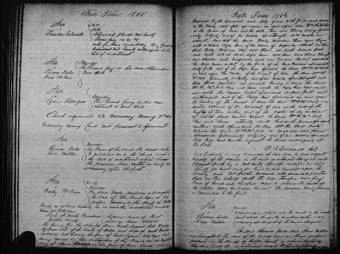 <![endif]> <![if !vml]>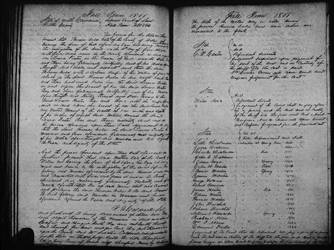 <![endif]>
<![if !vml]>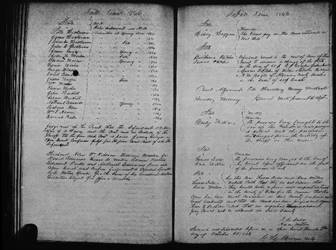 <![endif]> <![if !vml]>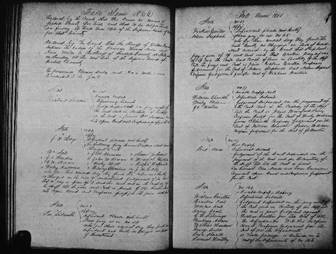 <![endif]>
The following page refers to Ann Melton's charges. Her entry is in the middle of the right hand page.
<![if !vml]>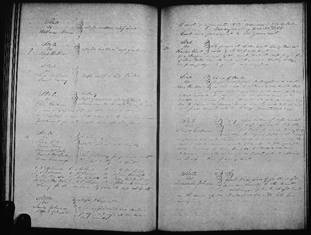 <![endif]>
Here are some highlights: "that the said Thomas Dula with a certain knife of the value of five cents … in his right hand … held her the said Laura Foster in and upon the breast of her … feloniously, wilfully, and of his malice aforethought did strike, thrust, and stab … a mortal wound of the breadth of one inch and depth of six inches … Laura Foster then and there instantly died."
"that Ann Melton late of the county of Wilkes not having the fear of God before her eyes but being moved and seduced by the instigation of the Devil before the felony and murder … did maliciously, feloniously, violently and of her malice aforethought stir up, move, abet, and counsel and procure the said Thomas Dula to do and commit the said felony and murder."
Tom's lawyer, who was the ex-governor Zebulon Vance, asked that the trial be moved out of town since he couldn't get a fair trial in Wilkes. That's why it ended up in Statesville, but unfortunately that wasn't enough to save Tom from the noose on 5/1/1868. Ann was tried separately, and the jury found her "not guilty of murder as principal accessory". The last line of the entry for Ann Melton simply says "It is adjudged by the court that the prisoner go."
<![if !vml]>

<![endif]>
Comments?  jason@webjmd.com