Wilkes:† Lewis W. Holbrook, deeds
October 18, 2018
Lewis W. Holbrook 1886 Survey
Wilkes Co, NC.† I stumbled across a survey made for L. W. Holbrook in 1886 for 141 acres (Wilkes DB 5, p523). His land was at Joines on the north side of Longbottom Rd and east of the entrance to Stone Mountain. I believe he is Lewis W. Holbrook who was born in 1830, son of John Holbrook and Jane Bauguess.
<![if !vml]>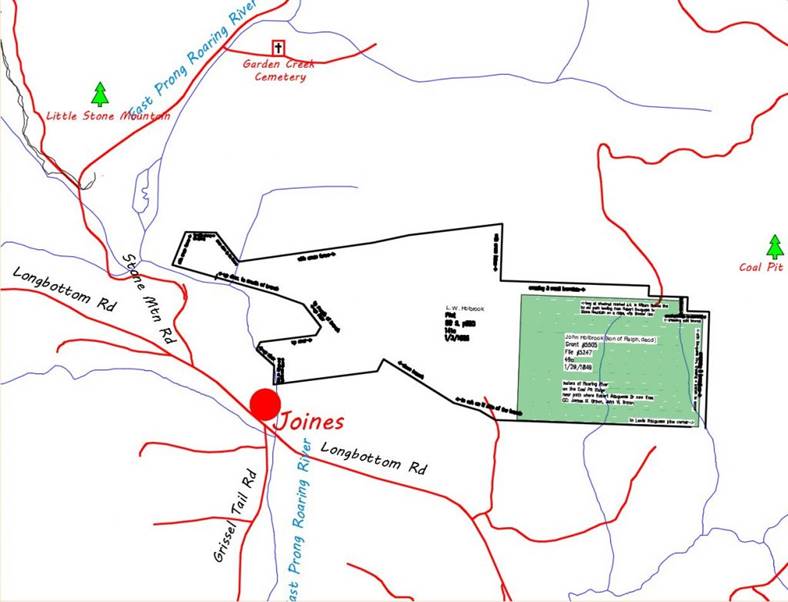 <![endif]>
The first image (above) is the entire 141 acre property located on a map with roads, rivers, and creeks. The beginning corner is at the Joines and Lyon mill dam on the river. The second image (below) is zoomed in on the western half. One thing that caught my attention is the way the property follows the river. The river today is shown in blue, but apparently in 1886, the river made a larger loop to the east with the property line before flowing south across Longbottom Rd. Maybe thatís because of the way it was dammed up for the mill.
<![if !vml]>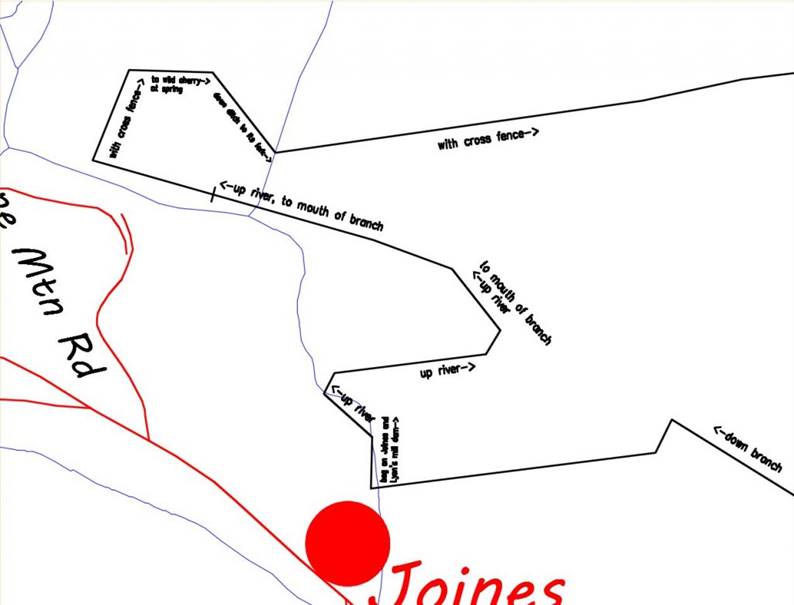 <![endif]>
The third image (below) is the eastern half of the property. The 49 acres shaded in green is an original grant to John Holbrook, son of Ralph Holbrook. Presumably, this John Holbrook was Lewisí father. The Holbrooks were the original landowners for this tract. Iím not sure yet who the original landowners were for the western portion.
<![if !vml]>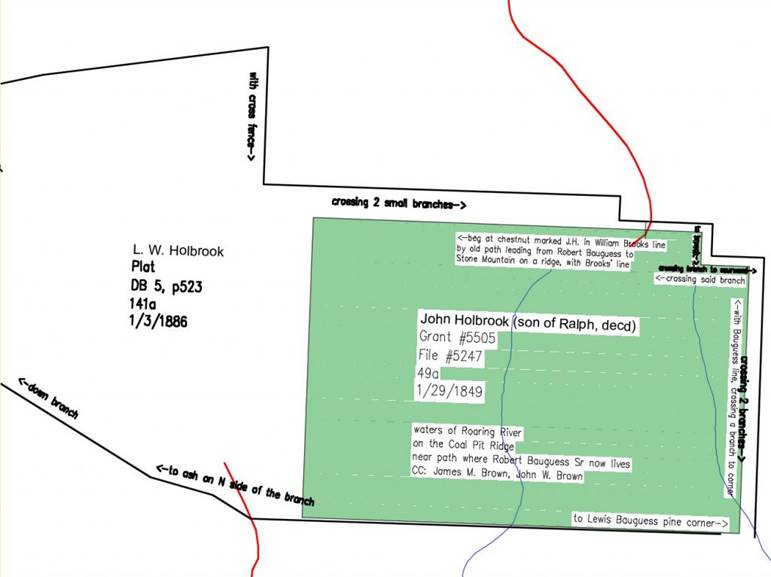 <![endif]>
<![if !vml]>

<![endif]>
Comments, questions, corrections?† jason@webjmd.com