Alleghany:† Colon Williams, England, Cornwall , DNA
December 7, 2018
Colon Williams of Alleghany Co, NC
DNA testing is a wonderful thing.† Thatís how I feel right now.† If you like mysteries and the challenge of solving them, this is a good time to be in the business.† Whether your taste tends toward Sherlock Holmes, Perry Mason, Jessica Fletcher, or Scully and Mulder, we can each include ourselves among those who are trying to solve lifeís greatest mysteries.† Always remember, the truth is out there!
It was about 25 years ago in the 1990s that I learned my great great great grandfather Colon Williams came to Alleghany Co, NC, from England.† As I started building my family tree in those early days as a beginning genealogist, I realized that he was my most recent immigrant ancestor.† I wanted to know where he came from, who he was, and what brought him to the mountains of North Carolina.† An article in the ďAlleghany County HeritageĒ book stated that he was born on 3/11/1820 and that he taught mining engineering at Oxford University.† (I later learned that he probably didnít teach at Oxford, but he was in the mining business.)† In 1998 I visited the Ashe Co courthouse and found his marriage record.† He married Patsy Irwin on 9/25/1858.† For the next 15 years, thatís the earliest record I found of him.† Below is his picture.
<![if !vml]>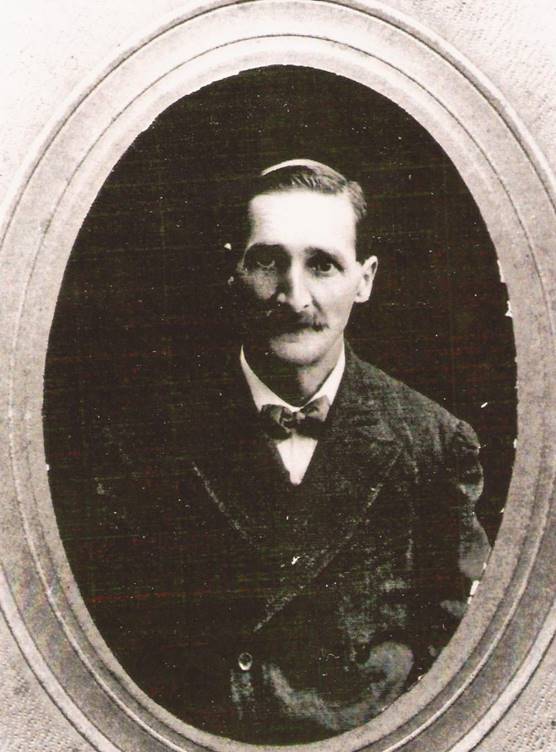 <![endif]>
In 2014 I decided to give it another try and see what I could find.† I searched online for records of a Colon Williams in England and was amazed at how many there were.† That was a much more common name that I expected. †I had heard from close cousins that my ancestor supposedly had another family in England, and that his childrenís names in North Carolina were the same as his children in England.† That sounds strange, but perhaps it was a clue.
Skipping through the hours and days of searching through records, I eventually found a Colan Williams who boarded a ship in Liverpool and traveled to New York in 1857.† I found census records for what appeared to be the same man in Cornwall, England, who was the right age and had a family there in the 1851 census.† Earlier, in the 1841 census, he was a teenager in the house of his parents, Colan and Mary Williams.† His brother was Emanuel and his sister was Mary.† That was interesting because my ancestor Colon Williams named a son Emanuel and a daughter Mary.† Coincidence?† If this Colan Williams in Cornwall was my ancestor, then he came from a long line of men by the same name who had lived there since at least the early 1700s.† In fact, he was the fifth generation in a row to have the name Colan Williams!
Thatís all I could find until last week when the DNA test for my cousin showed a close match with a man named Andrew Bell in England.† His mother was a Williams, and he had traced his tree back to his great great grandfather who was named Ė you guessed it, Colan Williams from Cornwall.† But there was a problem.† His ancestor was born in 1858.† My ancestor had already left England and was in America at that time.
After trading a few emails with Andrew, weíve been able to piece together quite a story.† Itís fascinating that both of us had part of the story, but without the missing pieces, we only had questions.† Now, after sharing information and DNA tests, we both know more about our Williams ancestors.
As it turns out, Colan Williams was married three times.† It appears that he first married Joanna Oats in 1846 and they had three children:† William J. (1849), Samuel (1851), and Joanna (1853).† Perhaps wife Joanna died, because Colan remarried to Ann Ellis in 1856.† This is where Andrewís line comes from.† He always knew that his great great grandfather Colan Williams (1858) was the son of Ann Ellis.† Now weíve not only found an 1856 marriage record between Colan and Ann, but we have the DNA evidence showing that Andrew is related to my Williams line.† Together, the DNA and the marriage record present a convincing argument that we both descend from Colon Williams (1821) who came to America.
But thereís more.† In the 1980s, Andrewís grandmother wrote notes about her father-in-law.† She wrote that Colan Williams (1858) went to America in 1876 in search of his father who was also named Colan.† The son was angry at his unknown father for leaving his mother, and he was determined to find him.† He never did.† In fact, the elder Colon likely never knew he had a son with wife Ann.† The ship sailed on 8/25/1857, and the younger Colan was born the spring of 1858, in the month of April, May, or June.† The elder Colon might have already been in America before his wife back in England knew she had a baby on the way.† Would he have stayed if he had known?† This is one of those pivotal forks in the path of history.† If he had stayed, I wouldnít be here to write this article.† So, yeah, Iím biased in favor of him leaving, and so are several other people in Alleghany Co and around the country!
I still donít know the circumstances of his leaving.† From what Iíve read, mining became more difficult and less profitable in the mid 1800s in Cornwall, so maybe Colon Williams left temporarily to find work in America.† Perhaps his wife expected him to return, and so she named her son after him.† Another fact lends credibility to the fact that he had planned to return.† Traveling with Colon on the ship was a 20 year old man named Robert Ellis.† After doing some research, it appears that he was the younger brother of Colonís wife.†† Colon traveled to America with his brother-in-law who was also in the mining profession!† Again, all of these pieces are lining up nicely.
Colon and Robert arrived in New York on 9/12/1857.† Robert is listed in the 1860 census living in Michigan, and it appears that he later moved to Australia.† Colon stayed in America, but he seems to have quickly moved south.† Twelve months after his arrival in New York, he was married to Patsy Irwin in 1858 in Ashe Co.† They are my great great great grandparents, and I descend from their youngest son John M. Williams who was born in 1868.† I wonder what he knew about his fatherís past in England.† How much did Colon tell his American family about his family back in England?† Some of those personal notes might remain a mystery, but thanks to DNA testing, both me and my cousin in England have been able to expand our family trees and learn more about our Williams ancestry.
<![if !vml]>

<![endif]>
Comments?† jason@webjmd.com